I went to the Toronto Zoo on Saturday figuring everyone else would be at the CNE and that was a good call. Having purchased a season's pass for the family, we decided to investigate smaller portions of the zoo and not kill ourselves trying to see all of the 287 hectares. So, on this particular trek to the zoo, we decided to go to the Canadian area and let me tell you, from the beginning it went downhill until it was an uphill hike in the scorching heat. In the middle it was a snooze-fest in more than one way.
Here's the Canadian checklist:
The Lynx…asleep.
The Cougars…asleep.
The Grizzly Bears…asleep.
The Moose…missing.
The Muskox…we didn't want to chance not making it back from that distance.
The Eagles…were awake.
The squirrels and Seagulls…quite alert.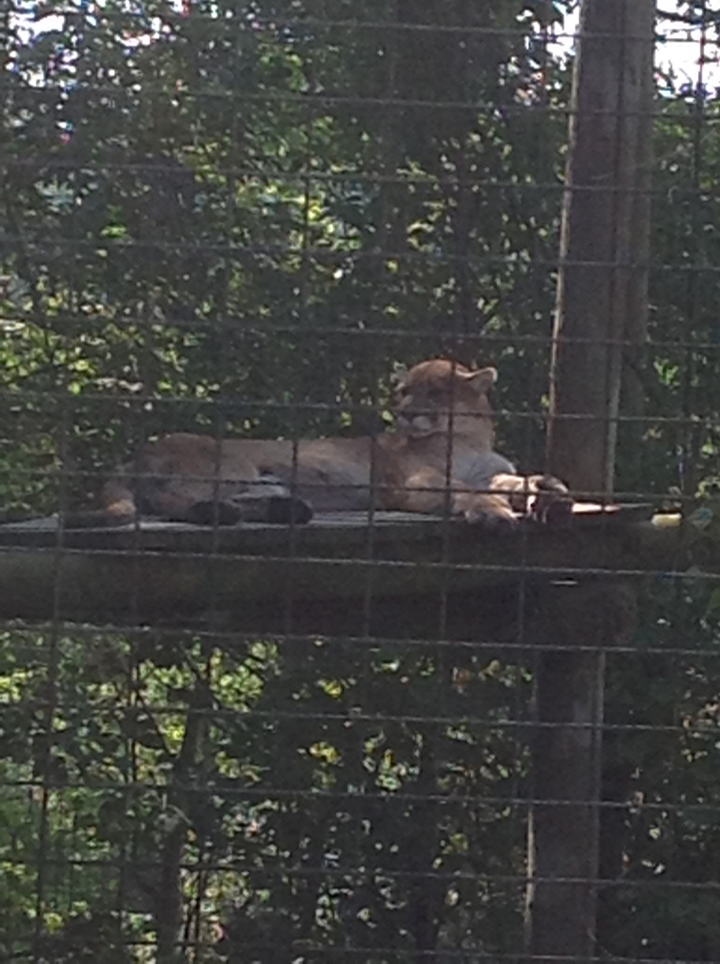 Now follow the list backwards and you're back at the Zoomobile, red-faced and desperate for shade.
I must say that it was cool to see the old concrete skeleton of the retired monorail, reminding me (quite appropriately) of Beneath the Planet of the Apes.
From there we went to see the stars of the Zoo: the Polar Bears. The Polar Bears were swimming and diving, moving through the water as graceful as otters.
So, as a review of sorts, I'm torn. The Canadian area which I've missed on every visit since about 1975 was pretty dull, but the Polar Bears were great. And although the Polar Bears are not included in Canada, but instead the general area of the Americas, I still think of Polar Bears as being Canadian. So let's call it a wash.