FOR IMMEDIATE RELEASE:
STOMPIN' TOM CONNORS DIES AT THE AGE OF 77:
Peterborough, ON (March 6, 2013)  Today Canada lost one of its' true musical icons with the passing of Stompin' Tom Connors O.C.,LL.D.,Litt.D.   Connors died of natural causes at his home in Ontario.  He was 77 years of age.
Stompin' Tom literally put Canada on the map with such songs as  "The Hockey Song", "Sudbury Saturday Night", "Bud The Spud", "Tillsonburg", "Big Joe Mufferaw" and countless others.
Born Thomas Charles Connors in Saint John New Brunswick on February 9th 1936, he was separated from his mother at a  young age and raised by foster parents in Skinners Pond,  P.E.I. until he was 13 years old.  His life of poverty, orphanages, hitchhiking and playing bars would eventually turn into a life of hit songs, national concert tours and fame in spite of a constant uphill battle to be recognized by the music industry in Canada.  In 1979 in a fit of frustration and disappointment he returned all 6 of his Juno awards as a statement of personal protest against the Americanization of the Canadian Music Industry, a sentiment he continued to express to this day. In 1989 Tom signed with EMI Music Canada, teamed up with talent promoter Brian Edwards and returned to the stage where fans young and old embraced his music once again as he quickly became one of the biggest concert draws and sought after performers in the country.
Due to the unwavering love for promoting his home country, some of the many accolades he has received include becoming an Officer of the Order of Canada, his own Canadian postage stamp, he was invited by the Right Honourable Adrienne Clarkson to receive the Governor Generals Performing Arts Award, he was the recipient of both the Queens Gold and Diamond Jubilee Medals and he earned 3 honorary doctorate degrees (Saint Thomas University in Saint John New Brunswick; "Laws", University of Toronto; "Laws", and the University of P.E.I.; "Letters").
He now has an astounding 61 recorded albums, 10 of which have yet to be released to the public.  His songs will continue to be made available worldwide and remain a legacy to his career, his life and his beloved country.
Tom is survived by his wife Lena, 2 sons, 2 daughters and several grandchildren.
The Celebration of Tom's life is being planned for Wednesday, March 13th in Peterborough, ON at 7pm at the Peterborough Memorial Centre and per his request, will be open to the public.
In lieu of flowers, the Connors family has asked that donations be made to your local food bank or homeless shelters, in memory of Stompin' Tom.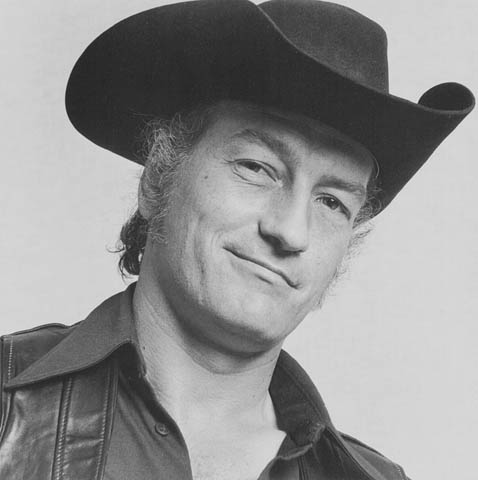 His family released a message from Tom that he wanted passed along to all of his fans upon his death:
"Hello friends, I want all my fans, past, present, or future, to know that without you, there would have not been any Stompin' Tom."
"It was a long hard bumpy road, but this great country kept me inspired with it's beauty, character, and spirit, driving me to keep marching on and devoted to sing about its people and places that make Canada the greatest country in the world."
"I must now pass the torch, to all of you, to help keep the Maple Leaf flying high, and be the Patriot Canada needs now and in the future."
"I humbly thank you all, one last time, for allowing me in your homes, I hope I continue to bring a little bit of cheer into your lives from the work I have done."
Sincerely,
Your Friend always,
Stompin' Tom Connors
Canadian Culture Thing wishes Stompin' Tom's family our sincerest condolences at this unfortunate time.