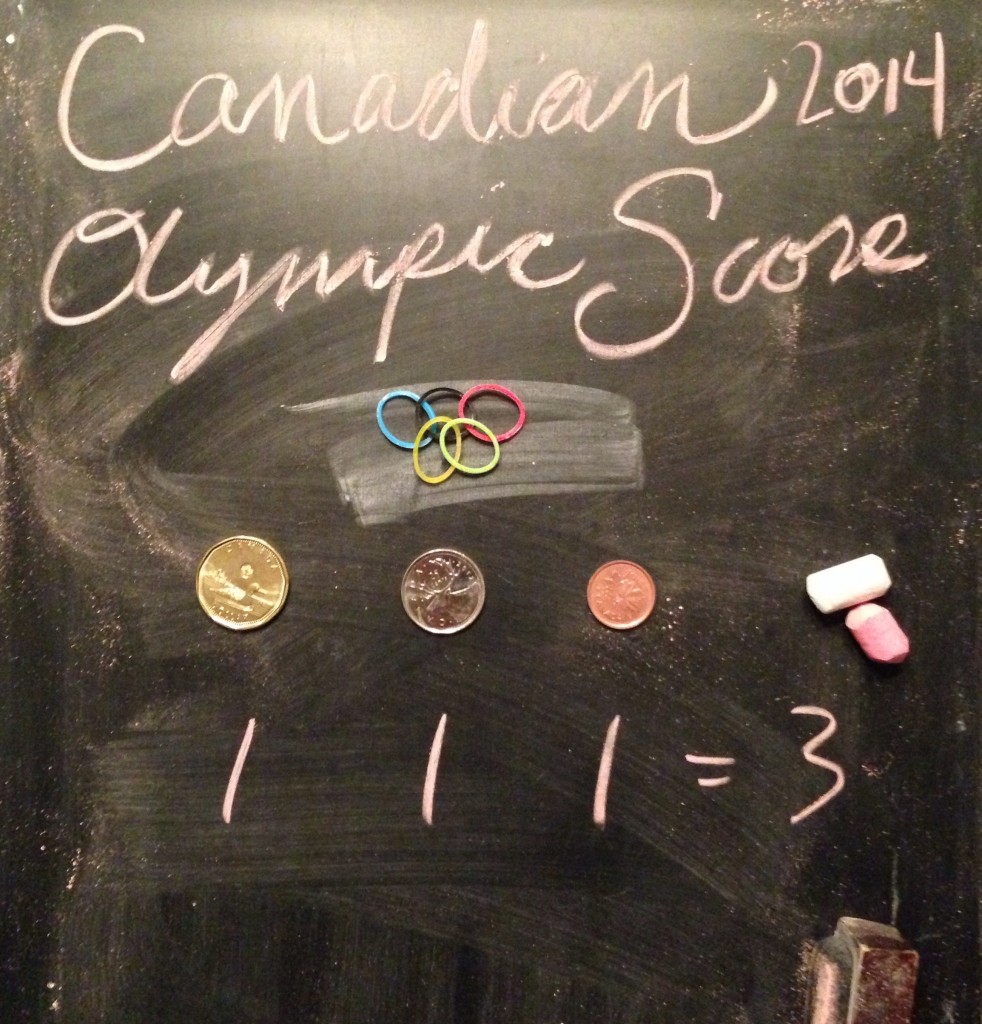 Day 1:
Mark McMorris takes the Bronze as our first medal of the 2014 Winter Olympics in Sochi. Snowboarder McMorris won the Bronze in Men's Slopestyle.
In Women's Moguls, Justine Dufour-Lapointe wins the Gold for Freestyle Skiing and sister Chloé Dufour-Lapointe wins the Silver right behind her.
And a little shout-out to the Women's Hockey Team for making the Swiss look like mannequins that someone scattered around the ice. Final score 5-0.