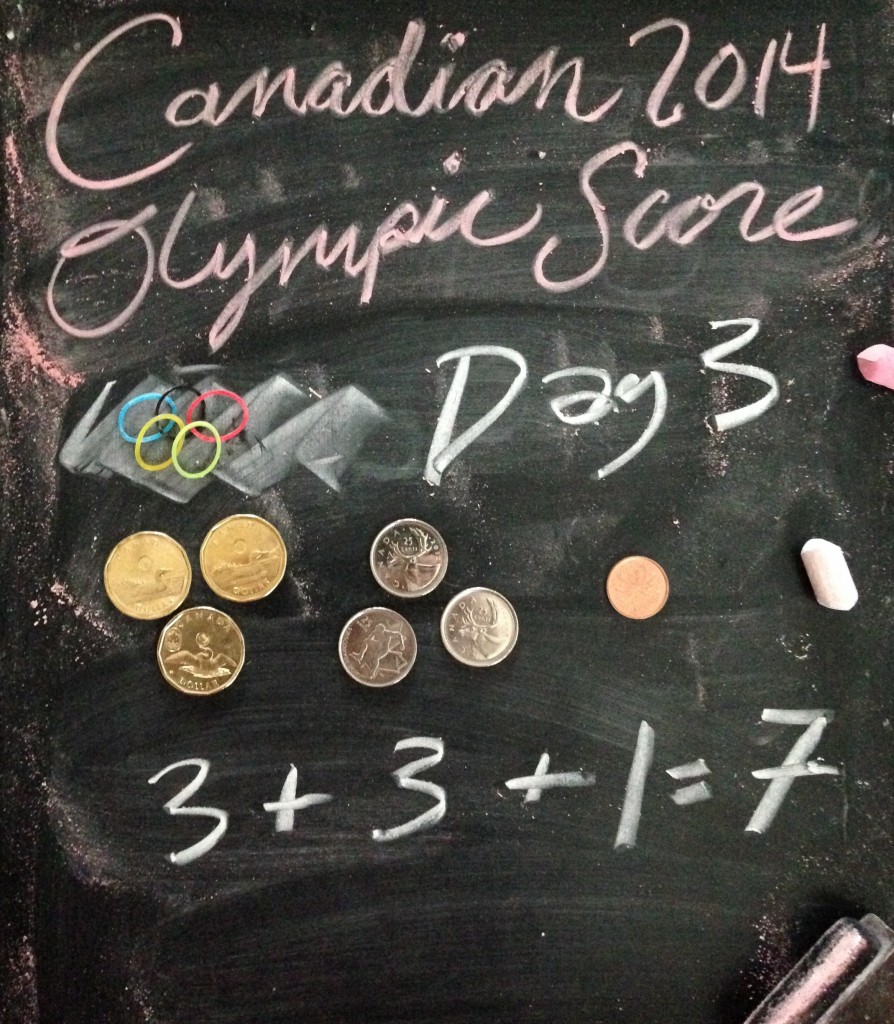 Day 3
Another great day for Canada and our awesome athletes. Twice, I repeat TWICE today we were NUMBER ONE people and we'll be going into Day 4 with that proud position.
Charles Hamelin raced across 1500 metres of ice to win the Gold.
And, we picked up the Gold and the Silver medals in Men's Freestyle Moguls, Alexandre Bilodeau won the Gold and Mikaël Kingsbury earned himself a shiny Silver medal.