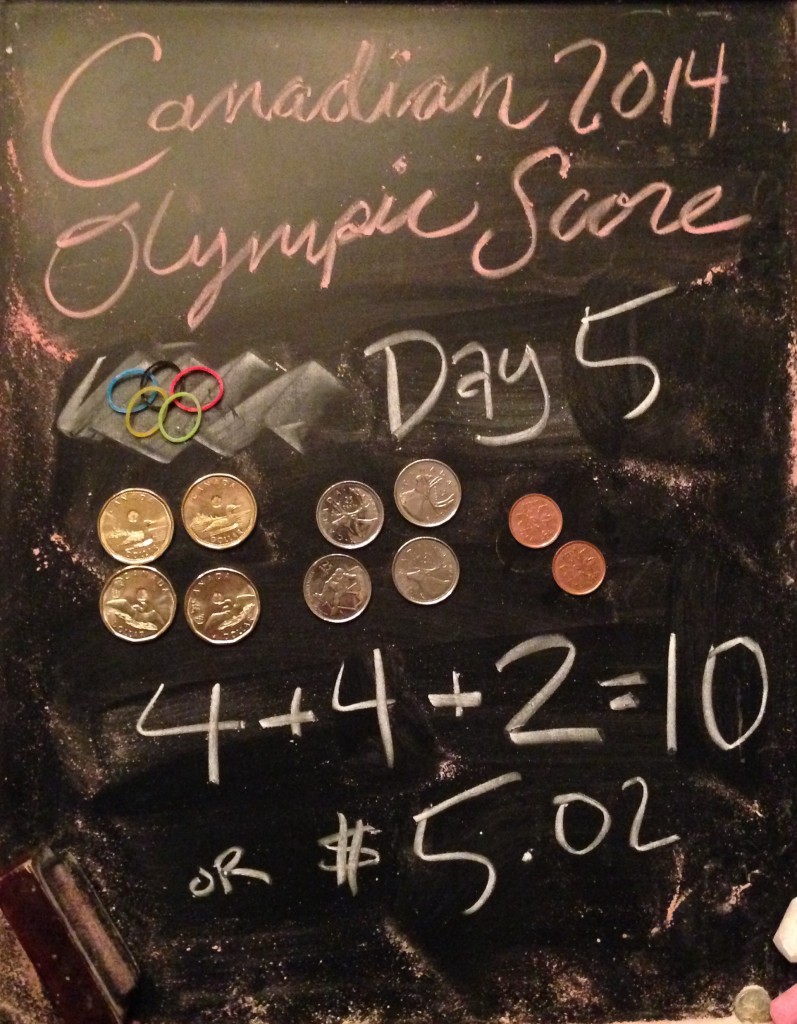 Day 5:
Speedy Canadian Denny Morrison won a Silver medal today sandwiched between two Netherlanders in the 1000m Speed-skate.
I must add another shout-out to our Canadian Women's Hockey Team for their win against the U.S. I tuned in a couple of minutes into the third period and let me tell you what en exciting period of hockey that was. Down 1-0, the Canadian women rang up three great goal forcing the Americans to pull their goalie and skate with 6 players in a last-ditch attempt to catch up. They got one goal closer but no cigar! 3-2 Canada.
We're now at Gold: 4, Silver: 4 and Bronze: 2 for a total of 10 or a dollar value of $5.02! What will hit $20? $30? $50? Let us know.